Pulse Machine – Alicia Eggert & Alexander Reben.
See on Scoop.it – je veille un peu de tout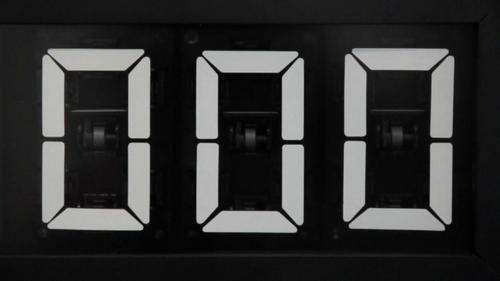 Made in collaboration with Alexander Reben. kick drum, solenoid, flip digit numerals, Arduino microcontroller, mixed media This electromechanical sculpture…
mrbbp's insight:
This electromechanical sculpture was 'born' in Nashville, Tennessee on 2 June 2012, at 6:18 PM. It has been programmed to have the average human lifespan of babies born in Tennessee on that same day: approximately 78 years. The kick drum beats its heartbeat (at 60 beats per minute), and the mechanical counter displays the number of heartbeats remaining in its lifetime. An internal, battery-operated clock keeps track of the passing time when the sculpture is unplugged. The sculpture will die once the counter reaches zero.

See on vimeo.com
---
À propos de cet article
Vous avez lu récemment " Pulse Machine – Alicia Eggert & Alexander Reben. "
Publié:

24.1.14 - 4:57
Catégorie: